Each of our WFC clubs runs a Kids Academy program that is a unique blend of traditional Muay Thai, Boxing & Fitness Drills taught to students in a fun and age appropriate way.
Kids academy follows a specifically designed curriculum and are run in small age bracket classes that |caters to kids from 5 to 12yrs. From 13 years onward, the kids graduate into our Teens program.
Students train in their Kids Academy uniform and each term they have the opportunity to attempt a grading where they're tested on their technique and fitness. If they meet the criteria they get to "level up" and earn a new uniform colour. It's a great measure of progress, gives the kids a goal to strive towards and keeps them motivated.
What Kids Say About The Kids Academy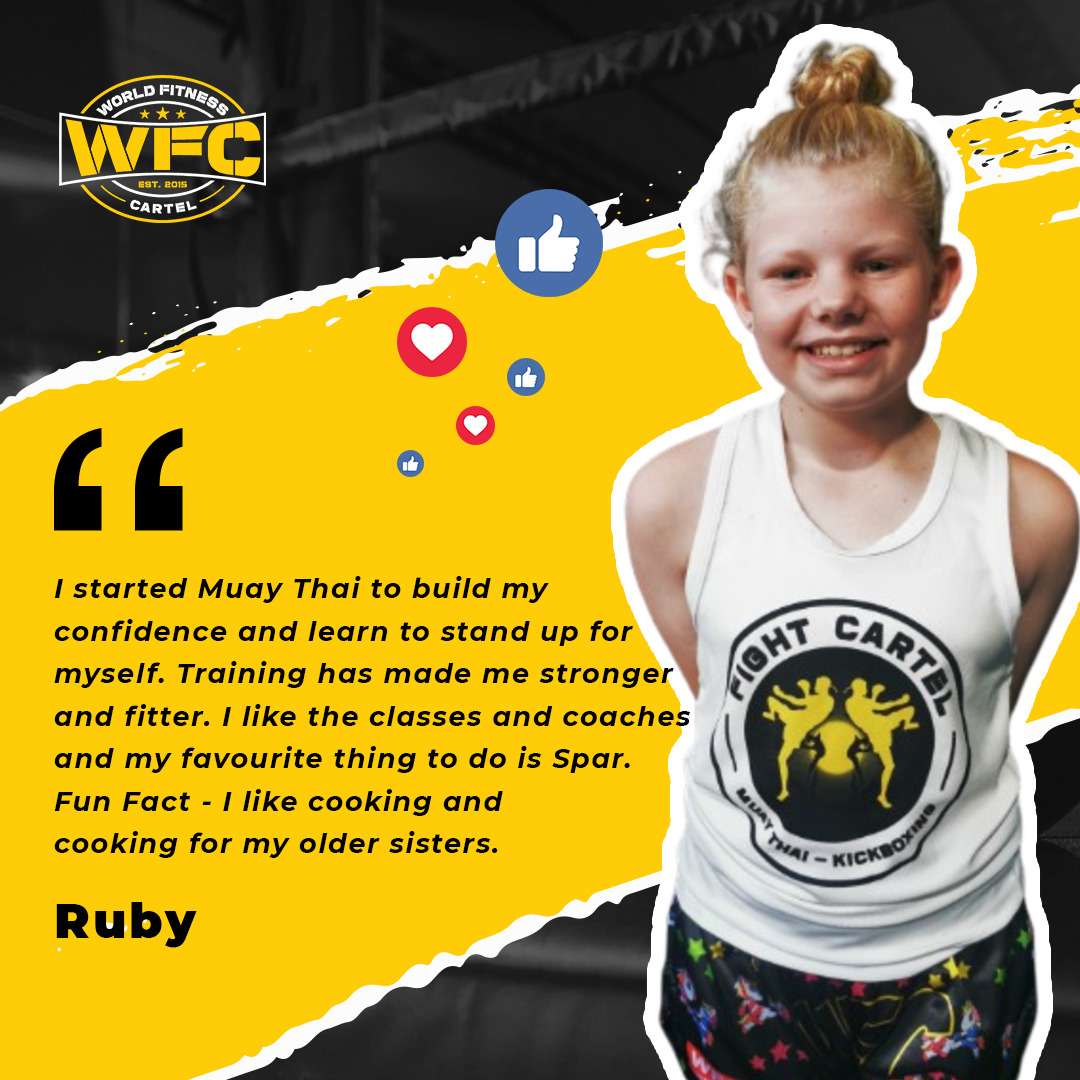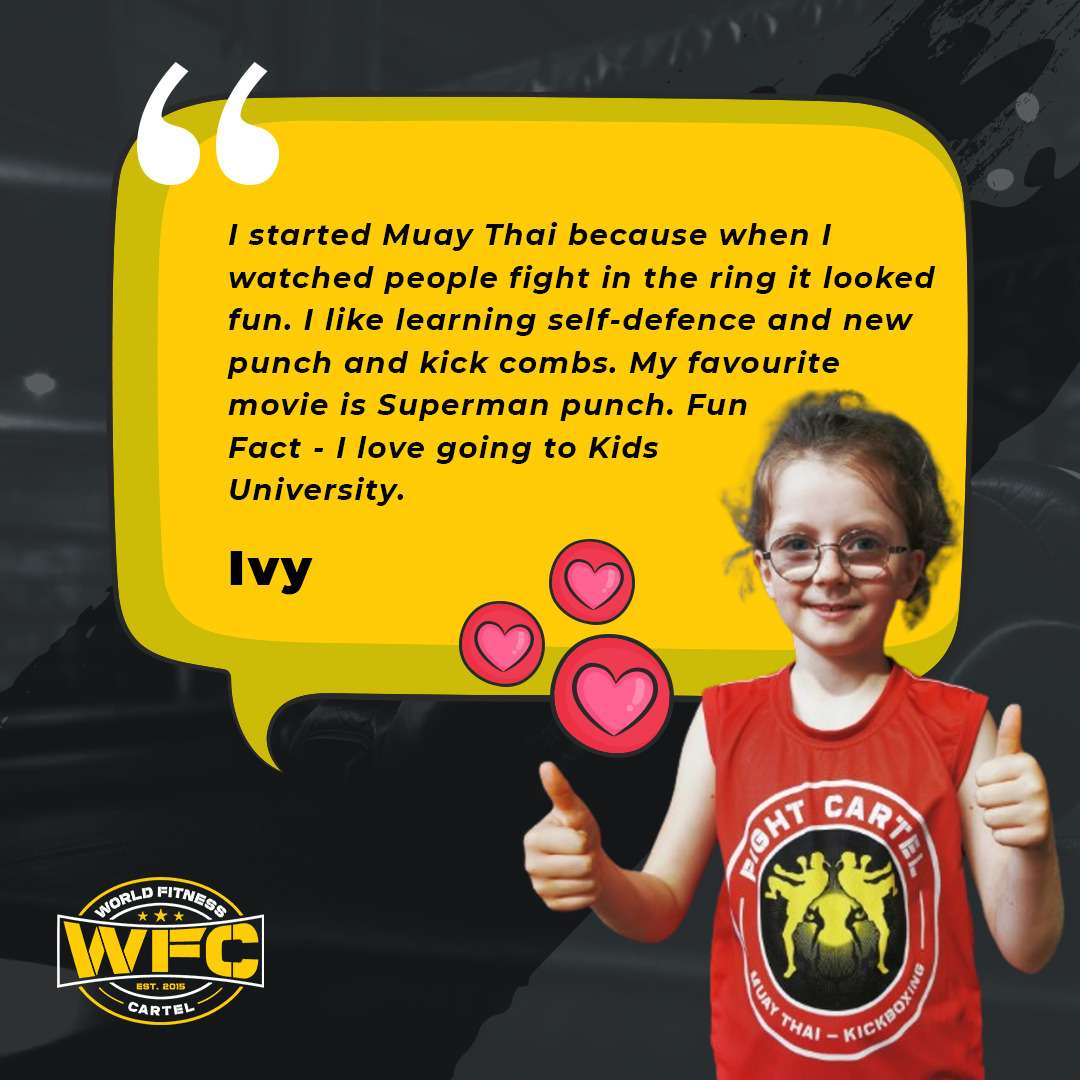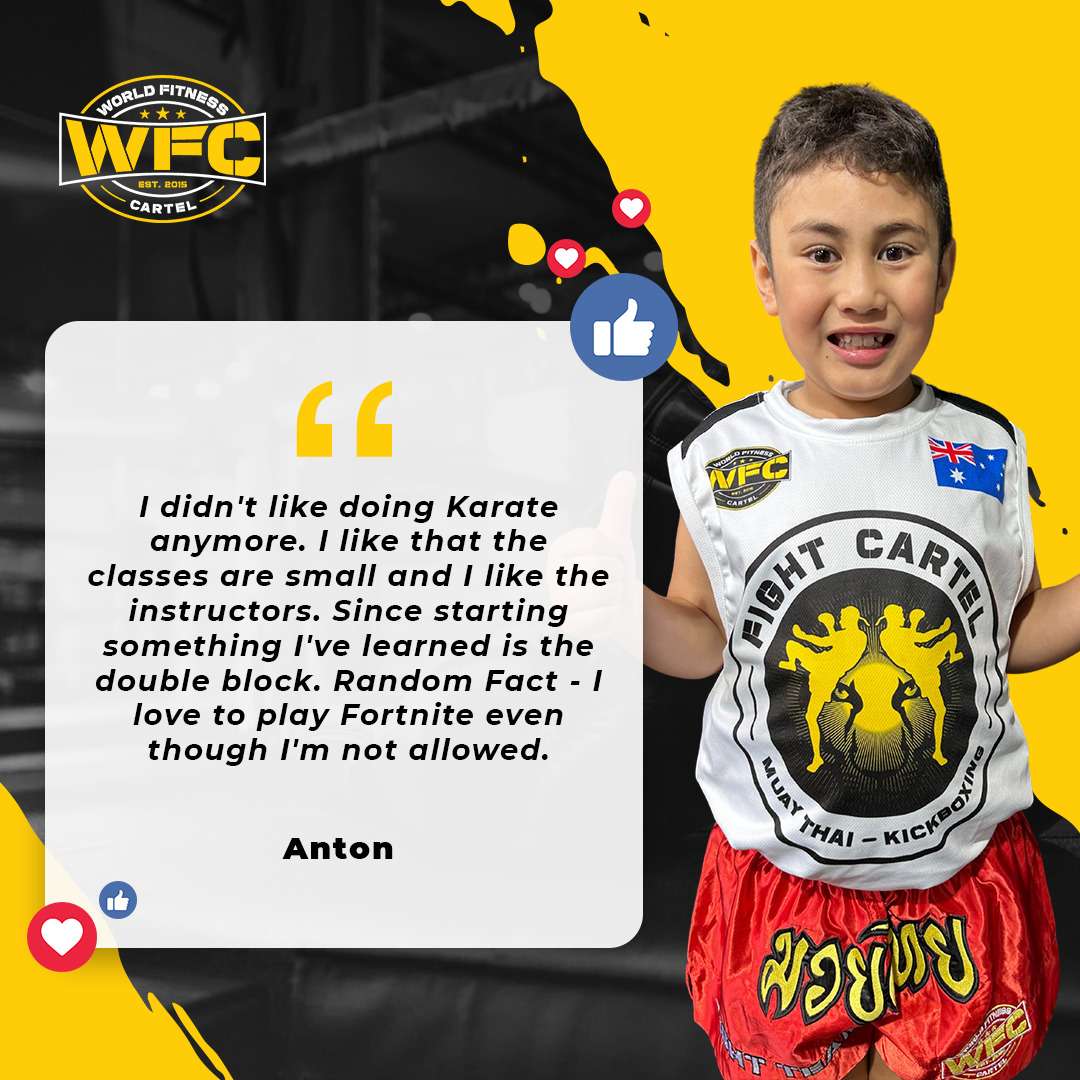 NEW TO MUAY THAI?
Book an intro session with a trainer or enrol in our 4 Week Beginner's Muay Thai Bootcamp to get started!
WFC IS A REGISTERED
MEMBER OF